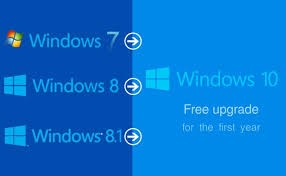 The Redstone 5 update for Windows 10 will come with a new Your Phone app that syncs notifications, text messages, and photos from a smartphone to a PC. However, this can already be accomplished with existing features in Windows 10
For those who own an Android phone, the ability to sync its notifications to a PC is available as a feature of the Cortana app for Android. Unfortunately, for iPhones this is not possible because Apple won't let apps see these system notifications on iOS.
Cortana has the ability to sync a number of notifications on Android, such as incoming texts, missed calls, and low battery. Users can also forward notifications from particular apps to their PCs. Notifications can be forwarded from all apps, so each one received by your phone can also be received by your PC.
Responses to Text Messages on PCs
When your notifications are synced, you'll also have the ability to respond to some messages from your PC. As if they were still on a smartphone, users can directly respond to notifications stored in a Reply Box on a computer and send responses via their smartphones. iPhone users do not have this capability.
Send Web Pages to Your PC
Microsoft has made their Continue on PC feature available for both Android and iPhones. A web page viewed on a smartphone can be swiftly sent to a PC.
Reminders Set on PCs Synced to Phones
Every reminder set with Cortana on a PC can be automatically synced to a smartphone if a user signs into Cortana on their phone with the same Microsoft account. Similarly, every reminder set with Cortana on a smartphone can also be synced to a computer.
Cortana also offers reminders based on location. These will appear on a smartphone when its user arrives at particular place. This may be a reminder to purchase a gift upon entering a certain store.
Part 2 will discuss Windows 10 Timeline, Microsoft Apps, and Sending App Messages.
Alpha Engineering Business Support
Choosing an expert computer technology-support provider is an important decision for your business. Alpha Engineering Associates has been a trusted partner of many companies in the Washington, Baltimore and Annapolis areas since 1990. For affordable client-focused network consulting services and solutions, please call Alpha Engineering Associates today at (410) 295-9500.