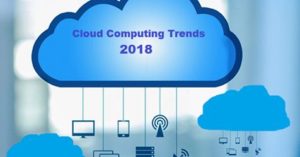 As discussed in Part 1, the IT industry will see newer technologies gain in prominence, established ones expand in usage, and others decrease in importance. Part 2 will discuss three more cloud and virtualization trends for 2018. Consult with a managed IT services company with experience and expertise to get the best results for your business. 
Performance Management Tools for Virtualization
Traditionally, companies have been utilizing general legacy tools for the performance management of desktop virtualization. Unfortunately, they are not specialized enough to independently discover and repair performance problems of virtualized infrastructures. Specialized performance management tools are becoming increasingly common.
As virtualized desktops and applications evolve, specifically-designed performance management tools will grow in importance. To illustrate, dedicated GPUs (graphics processing units) are being increasingly used for the improvement of user experience, and so such tools will be needed for the monitoring and adjustment of GPU usage.
Server Sales to Cloud Providers
The sales of new servers are growing as cloud providers are buying them as their businesses expand. Established vendors are continuing to sell servers to data centers.  However, original design manufacturing (ODM) firms are now providing servers to the cloud providers. In any case, overall server sales will rise this year, and cloud providers and HCI (Hyper-Converged Infrastructure) will increasingly represent a greater market share.
VMware and AWS Collaboration
The leader of data center virtualization, VMware and its product VMC (VMware Cloud) will begin collaborating with the leader of cloud computing services, AWS (Amazon Web Services). VMware believes that it has developed a superior management stack for applications, while AWS is confident that it has the top platform for the deployment of enterprise-grade applications. The year will see if a true synergy will come about between these two companies.
Alpha Engineering Business Support
Choosing an expert computer technology-support provider is an important decision for your business. Alpha Engineering Associates has been a trusted partner of many companies in the Washington, Baltimore and Annapolis areas since 1990 and offer:
24/7 Managed Services for Business Computing Systems
Network and Mobile Computing Support
Disaster Recovery Planning
For affordable client-focused network consulting services and solutions, please call Alpha Engineering Associates today at (410) 295-9500.