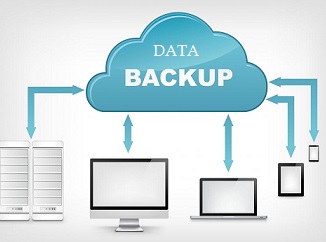 As discussed in Part 1, 2018 is becoming a year filled with key Backup & Disaster Recovery trends. Protecting its data should be the goal of every organization.
Part 2 will discuss DRaaS, IoT Issues, RaaS, and SaaS Backup.
5) DRaaS (Disaster Recovery as a Service)
DR preparation affects people, processes, and technology. It is a complex, costly, and time-consuming process if performed internally. Thus, numerous organizations choose to work with disaster recovery providers. The best way forward is working with a Cloud Service Provider (CSP) that provides data restore, application availability, and user access security within an ecosystem that is fully managed. This should operate over the entire roadmap between end-user, provider, and back-end cloud services.
6) IoT (Internet of Things) Issues
Connecting computing devices within common items to the Internet, IoT allows them to receive and send data. Unfortunately, developers typically do not integrate adequate security. This is a concern when IoT is connected to personal or business computer networks. This allows cybercriminals to rapidly spread viruses and malware through botnets that have infiltrated insufficiently secured networks.
7) RaaS (Ransomware-as-a-Service)
Perhaps the chief threat to IT security because of its simplicity, ransomware is easy for cybercriminals to acquire and deploy. Ransomware attacks can be costly, and they will exceed $11 billion annually by 2019. Growing in sophistication, attacks are now designed to defeat backup systems. Fortunately, RaaS can intercept infected files before they reach storage devices. This service will also disable file restore if they already reside in the system.
8) SaaS Backup
A lot of SaaS users think their vendors are performing backups of their data. They do, but data is rarely retained beyond 90 days. Fortunately, SaaS Backup can be used for handling data protection for the gap between a SaaS provider and the client's responsibility for data retention and searchability compliance. Called "C2C", the cloud-to-cloud backup approach gives SaaS customers the ability to securely back up data from their managed service provider (MSP) to the cloud for the long-term.
Alpha Engineering Business Support
Choosing an expert computer technology-support provider is an important decision for your business. Alpha Engineering Associates has been a trusted partner of many companies in the Washington, Baltimore and Annapolis areas since 1990. For affordable client-focused network consulting services and solutions, please call Alpha Engineering Associates today at (410) 295-9500.