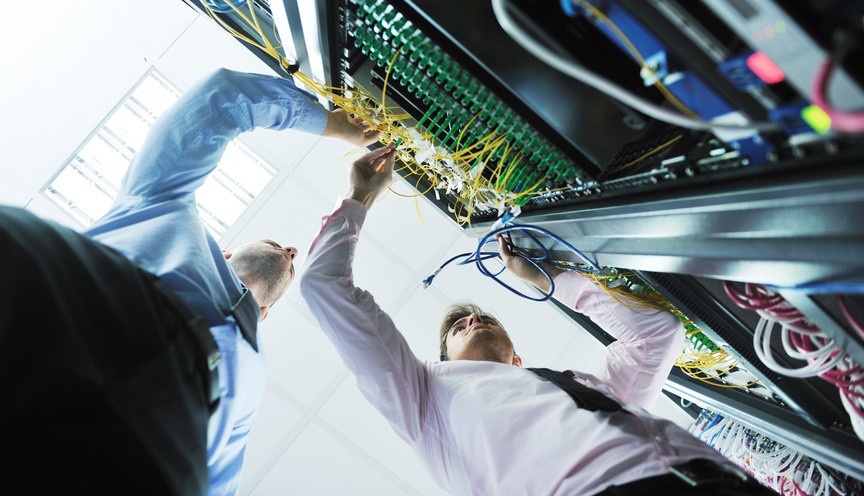 A big factor determining data center performance is an organization's legacy systems. Manufacturers usually release a hardware upgrade on average of every 3 years. However, the expense of upgrading may be too high for some companies. As a result, they will try retaining existing systems as long as possible. Unfortunately, this may result in a hodgepodge of equipment from different makers that vary in age and technology, resulting in technical issues.
Effects
Regardless of the data center equipment being utilized, every device will have particular tools for monitoring. Dissimilar systems that are siloed (closed off and isolated) present IT personnel with greater challenges in terms of management and maintenance. This is especially the case when legacy systems were acquired before there was a major advancement in technology.
Preparing for Big Data
Nowadays, data centers must handle the rapidly growing complexity and volume of data an organization has to process. Although this explosion of data has been ongoing during the past few years, IT technicians are only grasping now how to properly process this enormous growth of data. This includes adapting existing legacy systems to cope with this boom.
Capacity Planning
An IT team is now required to have a well-conceived process for planning capacity, which displays a comprehensive understanding of both the existing and future sources of data.  This depth of knowledge will allow technical personnel to conceptualize timelines and schedule the necessary upgrades for current equipment.
Third Party Equipment & Support
For those legacy systems that are no longer receiving upgrades or have new parts available, companies can explore acquiring needed equipment from third-party vendors. These firms are specialists in selling pre-owned storage upgrades and parts, as well as providing technical support for legacy systems still being utilized in a data center. This option lets a company continue upgrading and using legacy systems, while maintaining a performance level that is acceptable to its needs.
Alpha Engineering Business Support
Choosing an expert computer technology-support provider is an important decision for your business. Alpha Engineering Associates has been a trusted partner of many companies in the Washington, Baltimore and Annapolis areas since 1990 and offer:
24/7 Managed Services for Business Computing Systems
Network and Mobile Computing Support
Disaster Recovery Planning
Software Development
For affordable client-focused network consulting services and solutions, please call Alpha Engineering Associates today at (410) 295-9500.