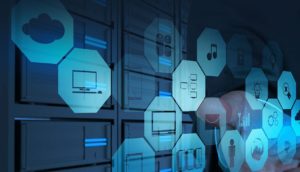 As discussed in Part 1, business owners can greatly benefit from using managed IT services . They can help organizations save time and resources. MSPs also allow them to focus more on strategy and innovation, which can lead to profitability and growth. Part 2 will discuss four more advantages from using Managed Service Providers.
4) Greater Compliance and Security
Complying with laws and regulations can be hard and expensive because doing so means the implementation and maintenance of a strong security infrastructure. However, managed IT services can help decrease associated costs by instituting strict protocols and providing training to employees. In addition, these policies help prevent losses resulting from data breaches and lawsuits.
5) Labor Costs Decreased
An IT staff made up of full-time employees can be quite costly because of their salaries and benefits. In contrast, retaining a managed services provider decreases labor and training costs, resulting in significant savings and greater flexibility.
6) Management Streamlined
MSPs can improve a company's network by implementing streamlined IT processes, such as structured cabling, that will conserve time and resources. Issues that arise can also be addressed and fixed faster by a dedicated team, reducing downtime and letting the company resume its business and make money.
7) Scaling Capability
As an organization expands, it will require IT support that is flexible enough to provide more services that allow it to maintain its pace. Being able to scale efficiently greatly aids a company, whether it is experiencing rapid growth or when it is downsizing. This will also allow it to reduce costs during a downturn or invest more when stimulating growth is required. A managed services provider can make the adjustments necessary in either event, so it can properly serve a company's IT needs. Your company can select a level of support that meets its requirements for any given period, including seasonal demands such as the holidays.
Alpha Engineering Business Support
Choosing an expert computer technology-support provider is an important decision for your business. Alpha Engineering Associates has been a trusted partner of many companies in the Washington, Baltimore and Annapolis areas since 1990 and offer:
24/7 Managed Services for Business Computing Systems
Network and Mobile Computing Support
Disaster Recovery Planning
Software Development
For affordable client-focused network consulting services and solutions, please call Alpha Engineering Associates today at (410) 295-9500.