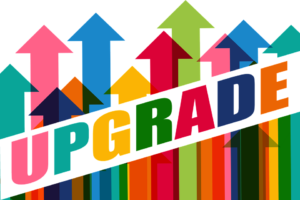 As discussed in Part 1, a significant increase of video streaming, cloud computing, IoT (Internet of Things), and online devices will find companies with older network infrastructure unprepared for the new demands unless they perform upgrades. Part 2 will discuss Cyber Attacks, Increasing IT Maintenance, and Advanced Applications.
4) Cyber Attacks
As cyber attacks grow in number and sophistication, every business should consider the real threat they pose to their network infrastructure. Nowadays, cybercriminals are increasingly more clever and persistent in their efforts to infiltrate softer targets like the older networks of small and medium-sized businesses. Is your organization up to this challenge? Consult with a managed services provider regarding upgrading your network infrastructure and installing new wireless systems, routers, and switches that come with defensive technology like intelligent enforcers and sensors.
5) Increasing IT Maintenance
If you find IT personnel spending an increasing amount of time on maintaining and troubleshooting your company's network infrastructure, then an upgrade of dated network hardware should be strongly considered. Neglecting to adopt modern technology may prevent your business from growing and attaining its potential. Making the transition from an old network infrastructure to a more advanced system will help make network operations and deployment faster and more efficient.
6) Advanced Applications
Perhaps an overlooked reason for moving forward with a complete network upgrade is the inability to deploy demanding applications that require a higher data load because of older infrastructure. Nowadays, companies that want to remain competitive must have a strong and modern network infrastructure so it can run advanced applications without overtaxing the system and causing crashes.
Alpha Engineering Business Support
Choosing an expert computer technology-support provider is an important decision for your business. Alpha Engineering Associates has been a trusted partner of many companies in the Washington, Baltimore and Annapolis areas since 1990 and offer:
24/7 Managed Services for Business Computing Systems
Network and Mobile Computing Support
Disaster Recovery Planning
Software Development
For affordable client-focused network consulting services and solutions, please call Alpha Engineering Associates today at (410) 295-9500.