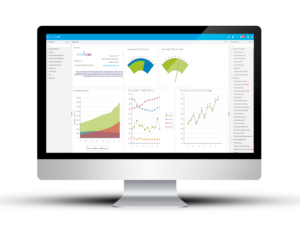 On October 1, 2018, Abbott Informatics announced the release of version 11.6 of their world-renowned STARLIMS Laboratory Information Management System (LIMS). Improvements to the Technology Platform promote the expansion of organizations by helping them obtain the maximum value from laboratory data. Companies in clinical research or manufacturing can benefit from STARLIMS solutions, which provide an accessible, smart platform for real-time management and analysis of metadata, test results, and important business information.
LIMS Overview
Labs throughout the world rely on LIMS for data management, rights assignment, inventory management, and other functions. Software-based, the solution typically has features that provide support for modern laboratory functions. The features and capabilities of LIMS have advanced over time. Starting as a tool for basic sample tracking, LIMS has evolved into an enterprise resource planning tool for managing laboratory informatics.
Key Features
Known for innovation, STARLIMS Technology Platform 11.6 is designed around an improved HTML5 infrastructure supporting existing desktop, server, and mobile operating systems. STARLIMS also offers secure communication and automated reporting. It also utilizes a cutting-edge XFD to HTML5 converter that simplifies the generation of HTML5 applications from XFD by employing existing workflows, tools, and text.
The 11.6 release also comes with the new capability of running XFD based systems in 64-bit mode on the client-side. This feature works in conjunction with the supported 64-bit on the server-side. Running client-side applications in 64-bit will benefit from the additional memory, which enables faster data processing.
Abbott Informatics and Data Innovation
Abbott Informatics and Data Innovation have partnered, working together to improve STARLIMS' ability to interface with third party laboratory instrumentation. The Data Innovation tool has been fully integrated with STARLIMS, enabling business applications and instruments to exchange information via two-way communication. The capture of real-time results and data greatly minimizes the need for manual data entry and subsequent transcription errors, ensuring data integrity at every lab workflow stage.
Part 2 will discuss Enhanced SDMS, Advanced Analytics Builder and Server, Abbott Informatics, and the STARLIMS Integrated Solution.
Alpha Engineering LIMS Implementation
Alpha Engineering Associates, Inc. has been involved with the implementation of over 50 LIMS systems ranging in size from small, "off-the-shelf" software systems to very large, highly customized, multi-functional systems, including STARLIMS, for both governmental agencies and private enterprises. For affordable client-focused network consulting services and solutions, please call Alpha Engineering Associates today at (410) 295-9500.