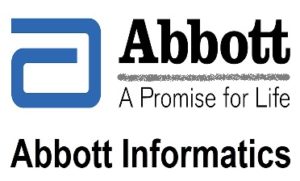 As discussed in Part 1, Abbott Informatics announced the release of version 11.6 of their world-renowned STARLIMS Laboratory Information Management System (LIMS). Improvements will help organizations grow by helping them obtain the maximum value from laboratory data.
Both clinical research and manufacturing companies can benefit from STARLIMS solutions, which provide an accessible, smart platform for real-time management and analysis of metadata, test results, and important business information.
Part 2 will discuss Enhanced SDMS, Advanced Analytics Builder and Server, Abbott Informatics, and the STARLIMS Integrated Solution.
Enhanced SDMS
Upgraded to better meet the demands of complex high-volume data, STARLIMS also features an enhanced Scientific Data Management System (SDMS). This SDMS is capable of handling increased information load and complexity from a greater number of instruments so lab staff can be assured that large data sizes will not be a problem. The enhanced SDMS also offers speedier configuration, more flexibility, and improved insightful visualization and analysis of data.
Advanced Analytics Builder and Server
The 11.6 Release also features the new STARLIMS Advanced Analytics (AA) 10.3, which adds a new functionality in the Advanced Analytics Builder and Server that improves the designer's user experience for developing workbooks with the AA Builder and helps end-user accessibility to workbooks via STARLIMS.
Abbott Informatics
For more than 30 years, Abbott Informatics (AI) has provided innovative Laboratory Information Management Systems (LIMS) solutions to customers throughout the world. Their STARLIMS solutions have helped improve laboratory sampling processes, complex testing workflow management, and regulatory compliance. Offering 12 support centers around the globe, AI solutions are used by the agriculture, chemical, food & beverage, life science, manufacturing, and petrochemical industries, as well as the environmental, forensic, and public health fields.
STARLIMS Integrated Solution
Implementing state-of-the art technology, STARLIMS provides a totally integrated solution that incorporates LIMS, Electronic Laboratory Notebook (ELN), Scientific Data Management System (SDMS), Advanced Analytics, and Mobile within a single application. This innovation makes building and maintaining custom interfaces required by third party tools unnecessary.
Alpha Engineering LIMS Implementation
Alpha Engineering Associates, Inc. has been involved with the implementation of over 50 LIMS systems ranging in size from small, "off-the-shelf" software systems to very large, highly customized, multi-functional systems, including STARLIMS, for both governmental agencies and private enterprises. For affordable client-focused network consulting services and solutions, please call Alpha Engineering Associates today at (410) 295-9500.